Casting off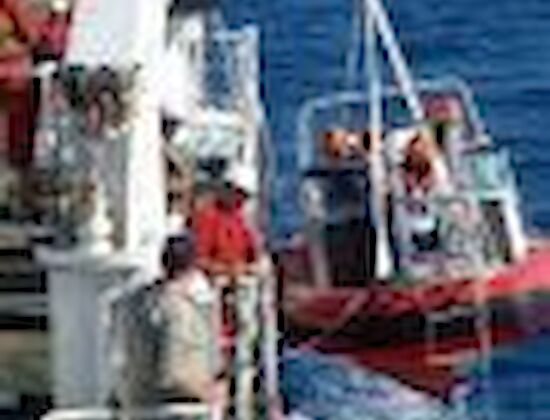 After intense preparation of the scientific gear for the Antarctic blue whale voyage, it was with great relief the 18 scientists and 13 crew of Amaltal Explorer cast off from the wharf at Nelson, New Zealand on the afternoon of 31 January. The scientists are whale experts from Australia, Chile, New Zealand, United Kingdom and the United States. Our primary mission is to find and study the critically endangered Antarctic blue whale.
During the industrial whaling era a third of a million Antarctic blue whales were killed and the population crashed to a few hundred individuals. Our aim now is to better conserve this population through understanding the current abundance, trend, distribution and the role of these whales in the broader Antarctic ecosystem.
Soon after departure, we launched two inflatable boats from the Amaltal Explorer. Looking back to the 65-metre ship from the inflatable boat was impressive. The boats will be used to get photographs and genetics samples from whales. In the calm seas, our test runs worked perfectly. But we know that things will be more challenging the further south we go. In Antarctic waters our scientists will wear full survival suits for all our small boat work.