Our first whales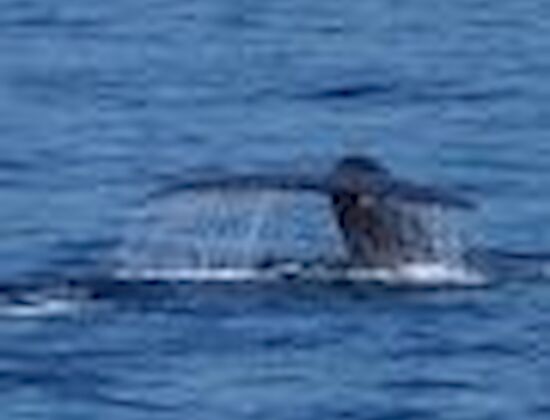 Day 2 of the Antarctic blue whales voyage dawned clear and calm off Greymouth, on the west coast of New Zealand. We squeezed in a few more hours of practice with the inflatable boat to ensure all our scientists are fully prepared for encounters with the huge Antarctic blue whales of the Ross Sea.
At about noon, our expert observers spotted our first whales - two pygmy blue whales. Throughout the rest of the day we saw more than ten pygmy blues. We were able to track the whales using our sonobuoy (passive acoustic) technology deployed from Explorer. The acoustics team on the ship were excited that their system was working according to plan. The songs heard on the sonobuoys were known to be specific to the pygmy blue whale of New Zealand and the south-western Pacific region. Before we saw the whales, we heard their songs and got a directional bearing to direct our ship for a sighting. Hopefully these passive acoustics methods, or 'listening for whales', will increase our encounter rate with the rare Antarctic blue whales. Although we have refined the acoustic methods on pygmy blue whales in temperate waters, this voyage will be our first chance to listen to their massive relatives in the Ross Sea off Antarctica.
When we got close to the pygmy blues we snapped some excellent photographs to identify each whale by its dorsal fin and skin colour pattern. These pictures can then be compared with an international blue whale database to study abundance and migration.